Top 17 Veg Recipes Under 30 Minutes: Love to eat but don't have the time to cook? Well, we bring you quick recipes that can be rustled up within 30 minutes without requiring much effort. Sounds too good to be true? Try it to believe it! There's nothing quite like enjoying simple flavours in home-made meals. Not only is it healthy, you can also pick your favourite ingredients and customise the flavours as per your liking. And when it comes to veggies there are so many delicious ways you can cook them! You should make the most of seasonal produce to load up on all the essential nutrients.
Kitchen experiments are great but not for those days when your stomach screams of hunger and you're time bound, well, and that's on most days! Fix yourself a meal in minutes with our seriously quick veg recipes. All you need are a few fresh ingredients and less than 30 minutes. With these terribly easy veg recipes you won't have to skip a meal on those busy weeknights. Going green is a great way to save time as veggies take lesser time to cook and are fuss-free.
Throw in your favorites and rustle up a main course salad. Or how about a herby veg stir-fry? Well, sandwiches are definitely life savers! Breathe easy as you'll find all that you need right here.
Here are 18 Delicious Vegetarian Recipes You Can Make In Under 30 Minutes
A stunning whole wheat pasta laced with a creamy mushroom sauce ready in just 25 minutes! Made with whole wheat pasta, this delicious dish is a healthy and guilt-free too! 
(Also Read: 10 Vegetarian Recipes That Leave You Wanting More)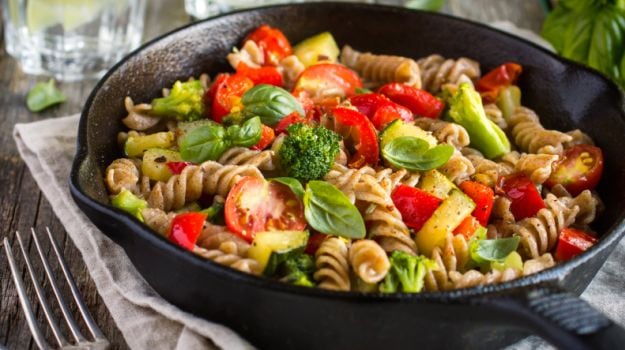 Healthy and wholesome Pasta.
 
Cut the fuss with this simple yet satisfying Indian veg curry. Two humble ingredients that you'll always find in your pantry and a few mild spices can create you a meal in minutes.
(Also Read: 6 Surprising Potato Juice Benefits and Uses for Skin and Health)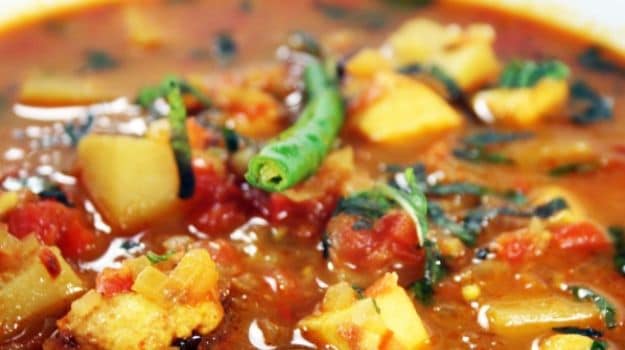 The all-time favourite curry of North-India.
Mitch Hedberg rightly said, "Rice is great if you're really hungry and want to eat two thousand of something". A wholesome rice recipe bursting with the tang of tamarind and the crunch of peanuts and chana dal.
(Also Read: How To Make Simple Tamarind (Imli) Chutney At Home?)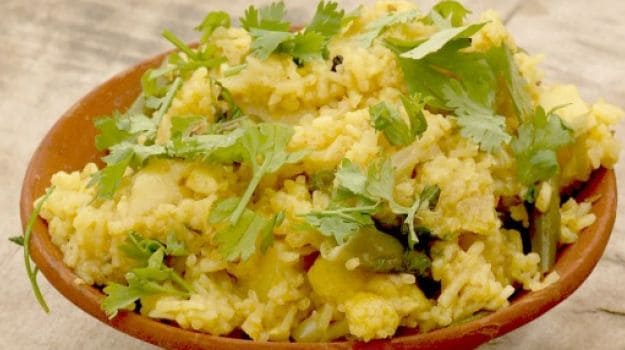 Easy, tangy rice to get going.
Green is good! A lovely mix of spinach, carrots and potatoes, brightened with the peppery flavor of cumin, a game changing condiment. This delicious melange of veggies can be teamed with piping hot chapattis or rice.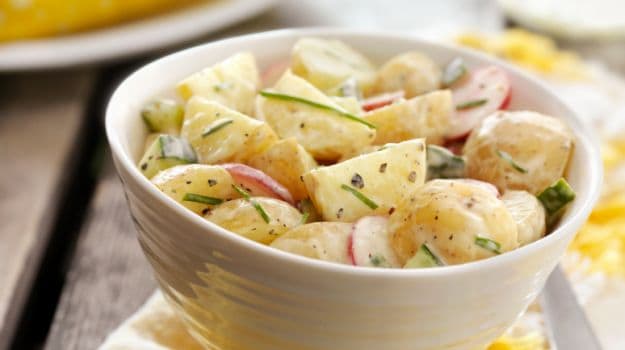 Healthy, easy and wholesome dish to gorge on the go.
 
This recipe will change the way you see lady fingers. Enhanced with Southern flavours of mustard seeds, tamarind, jaggery and coconut, a simple recipe that will leave you delighted. Pair them with roti or rice for best experience.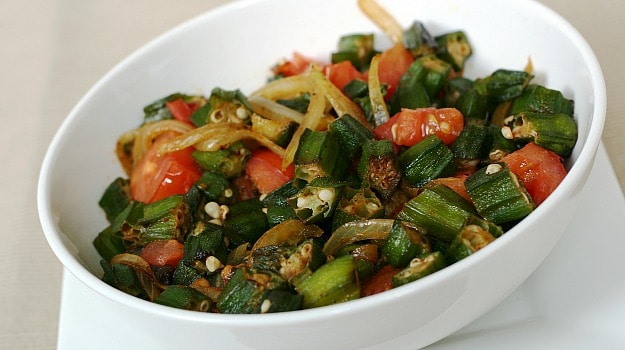 A twist to the Ladyfinger that you won't be able to resist.
A recent study established that a Mediterranean diet that mostly consists of olive oil and fresh veggies can help in reducing blood pressure and promote healthy heart functions. So try this healthy salad of watermelons, tomatoes, cucumber and bell peppers, dressed lightly in olive oil and mustard.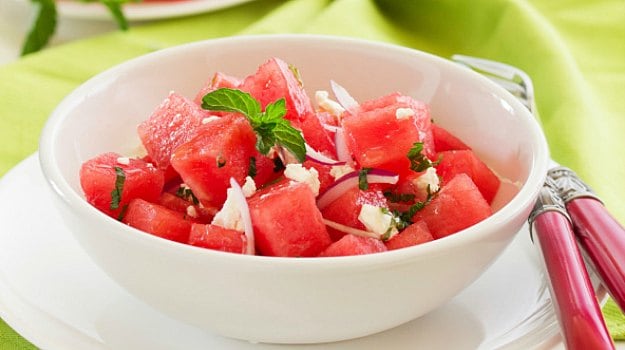 The love for melons would only grow with this.
A stir fry comfortably tops the health charts. This can be made in a snap and allow you to control the amount of fat used. A quick mix of veggies like baby corn, mushroom, bell peppers and artichokes, tossed in mustard oil with desi spices.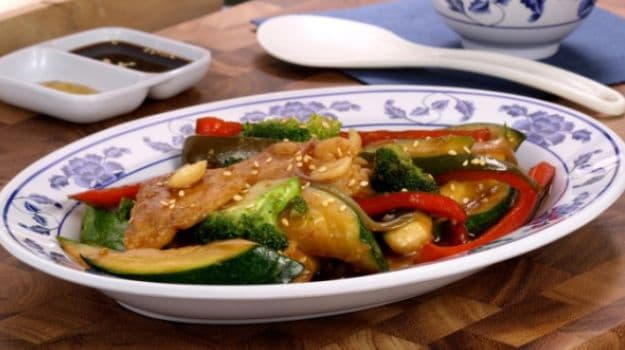 A complete pack of healthy eating.
Lovely chunks of paneer bathed in a heavenly gravy of butter, tomatoes, methi leaves, cashew paste and milk. A quick recipe to satisfy your soul.
Perfect mix of spicy, creamy, and healthy.
A fresh mix of broccoli, zucchini and eggplant, marinated in herbs and placed between beautiful buns. Add a dash of plum chutney and cream cheese to round the dish.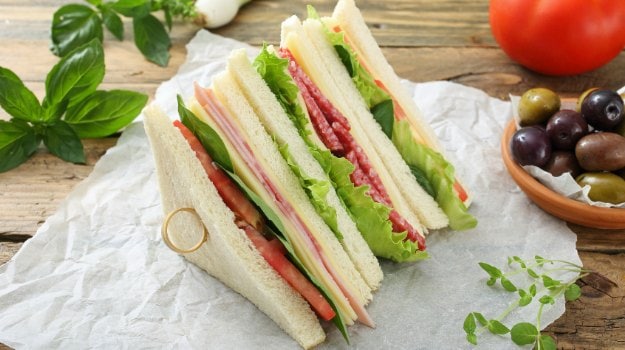 A quick breakfast for a busy morning, this sandwich is going to fill you up instantly. 
A dreamy combination of potatoes, cream, cheese and butter. For days when you feel like treating yourself. Slurp, slurp.