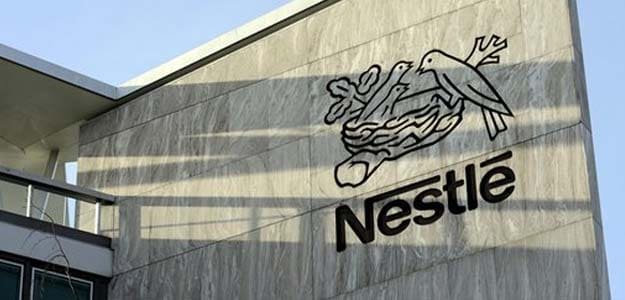 New Delhi:
FMCG major Nestle India has "strong commitments" for local manufacturing with plans to invest Rs 4,200 crore by 2025, including in its 10th plant in the country at Odisha, its Chairman and Managing Director Suresh Narayanan said on Friday.
Nestle India, the maker of popular Maggi noodles, KitKat chocolate and Nescafe, is investing to create capacity as it sees "fairly robust" demand in coming years in the Indian market.
"The investments done are fairly significant… till the first half of 2023, about Rs 2,100 crore already been invested on capital investments," said Mr Narayanan in a media roundtable here.
These investments are for augmentation of manufacturing capacity, he said adding a third of that has gone into food space, another one-third on chocolate and confectionary and the rest on nutrition and others.
"Another Rs 4,200 crore is being spent between 2023 and 2025. This includes around Rs 900 crore for a new factory in Odisha," he said.
Last year in September, Mark Schneider, the CEO of Nestle SA, global food & beverage conglomerate and its parent firm, announced to invest Rs 5,000 crore by 2025.
Since its inception, Nestle India has invested around Rs 7,000 crore in the last 60 years here, said Mr Narayanan.
"This is the indication of where the promise for India stands and where the performance of the company is taking us," he said adding new manufacturing practices and technology and digital infra are coming as a bundle.
A good part of this support is coming from the Swiss parent firm Nestle SA, which is providing technology, process and management capabilities for the new system.
Detailing about the investments, Mr Narayanan said: "There will be probably two or three areas where it will go. One of course is for the new factory in Odisha, then there is further expansion of facilities further expansion of facilities in a coffee and beverages business that is also planned," he said.
Nestle will have phases III & IV of expansion at the Sanand (Gujarat) plant where it will be setting up confectionery lines besides noodles.
"Then there is an expansion plan for our Moga (Punjab) and also in our other factories such as at Ponda (Goa) for the chocolate factory," Mr Narayanan said.
Over the Orissa factory, Mr Narayanan said at this stage it would be a noodles factory but would also consider manufacturing chocolates and confectionery products there later stage.
"It's a fairly large kind of unit which we will be building there," he said adding "One of the targets for the company was to open something on the east side." Over the timeline, Mr Narayanan said typically it takes around two years to get one factory completed.
Nestle India is also working towards adding more female employees as per its commitment to diversity and inclusion. Now women represent one-fifth of its field force, and over 50 per cent of its board strength, said Mr Narayanan.
"As a company, we have close to 25 per cent of women in our in our workforce again it's something that I am very proud of," he said adding at Sanand, its latest factory, more than 50 per cent of the workforce are women.
Similarly, the coming plant at Orissa will also be a "citadel of diversity" with more than 50 per cent women operators.
Nestle India presently operates nine factories employing roughly 6,000 people here. India is among the top ten global markets of Nestle SA, a Swiss multinational food and beverages conglomerate.
 
(Except for the headline, this story has not been edited by NDTV staff and is published from a syndicated feed.)
Featured Video Of The Day
US Fed Raises Interest Rates To 22-Year High